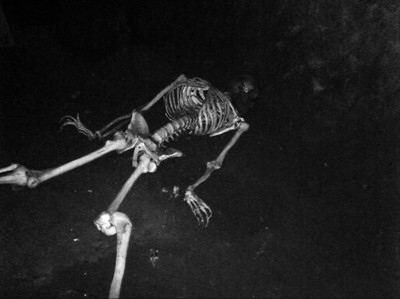 October Chillers.
My, my. I have truly missed my little blog...
... and I can think of no better time to revive FILMSWEEP than this: October, the month of ghouls and ghosts.
In recent years, the importance of horror has brought on several layers of new meaning to me. But searching for meaning in this particular genre is kind of like digging for a steak in a bucket of innards.
You might get lucky. You might find something worth chewing on. But more than likely, you're gonna have to fry whatever you find to well-done.
It is my hope over the next month to talk about a few films I've grown quite fond of, and a few of the underlying reasons lurking just beneath that new sense of fondness.
I'll be dragging a few flicks from the archives, films like Frankenstein and Bride of Frankenstein, and Amer. These should get things properly rolling again here at FILMSWEEP. And then we'll dive into more recent viewings, films I've been thinking about as potential "chillers" for this soul-sucking month.
We'll talk about two new films out in theaters right now (The Possession and Sinister).
And then there are two in particular I can't wait to introduce into the mix - Pop Skull and Lovely Molly... These reek of unrestrained psychological horror at its finest, blending themes of addiction and loss with a descent into madness which only addiction and loss can bring. They inherently resonate with the word "horror," as I understand it, from the skeletons in my own closet and the opinions I've formed in coming out.
Life is a series of horrors. Faith stares those horrors in the face. Freedom is found in overcoming the horrific obstacles we hurdle in this unfolding tragedy we call life.
Happy October, horror film lovers. Let's have some ghoulish viewing fun.